The most advanced trail camera on the market.
No cellular plans. No WiFi. No monthly fees. That's the name of the game with Cuddeback®'s new CuddeLinkTM technology. The innovative CuddeLink System is a private camera-to-camera network that eliminates the hassle of checking multiple cameras. Each photo that's taken in your camera network is sent directly to your home camera, allowing you to view them all in one place without spooking game or disrupting your hot spot. Since CuddeLink Cameras communicate with each other and don't require Wi-Fi or cellular service, there's no hidden monthly fees like other cameras that transmit photos.
1159901580
No cellular plans. No WiFi. No monthly fees.
If you check one, you've checked 'em all.
Create a wireless scouting network without leaving your scent behind. With the innovative CuddeLink System, you can capture photos from up to 16 different trail cameras and have them sent to a single location. Each Trail Camera has a typical range of a quarter mile in dense forest, and more than a mile in open terrain. For scouting larger properties, CuddeLink Cameras will sync together automatically, creating a daisy chain that extends photo transmission up to 4 miles. Use the Long Range IR as your "base station" where photos are sent, or place it in your favorite hot spot as a remote camera.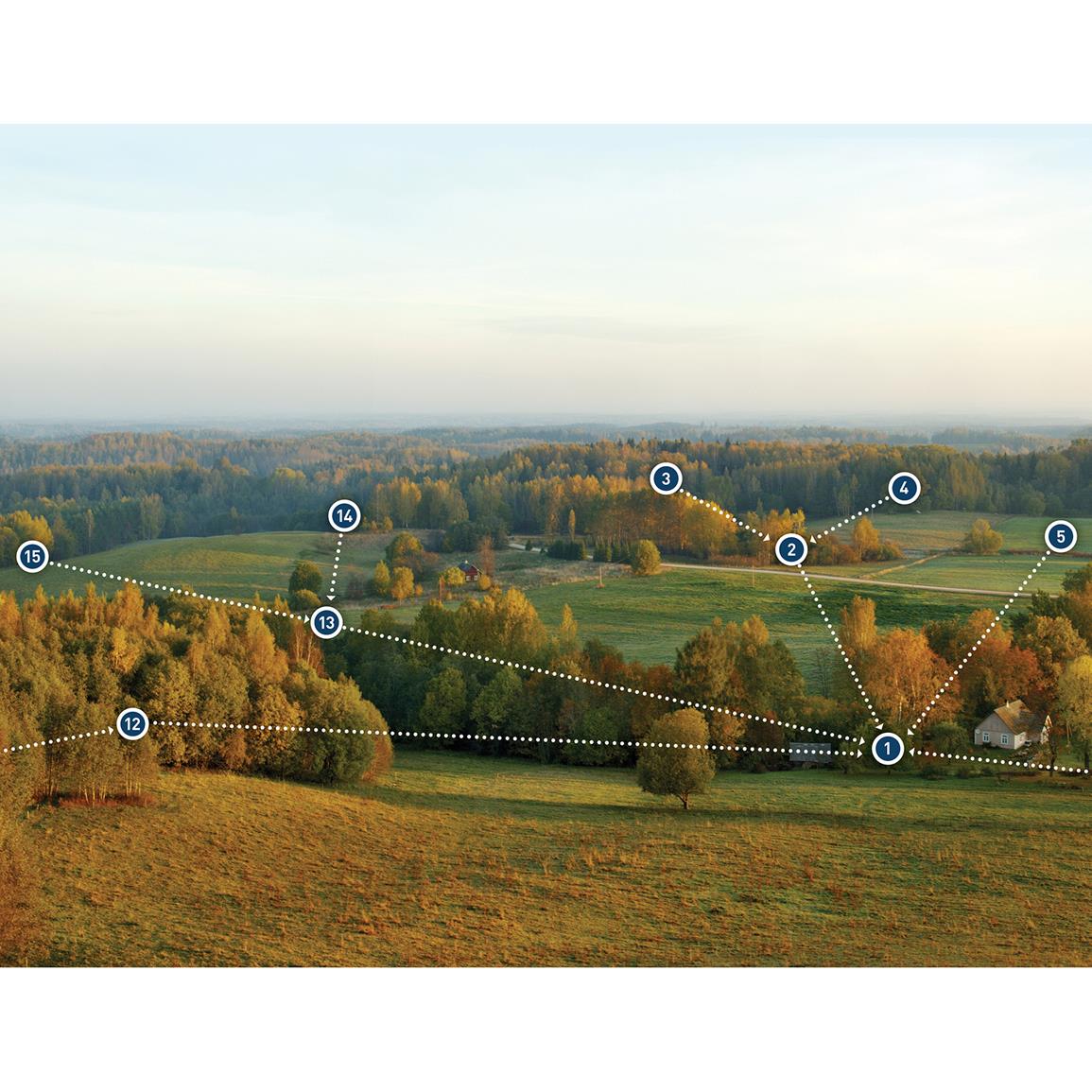 Top features for scouting success.
In addition to its innovative wireless networking capability, the CuddeLink Long Range IR Trail Camera features the fastest trigger speed on the market — 0.25 seconds. No misses. No whitetail hind ends. Just high-quality, centered photos with 20MP clarity. For nighttime scouting, it's equipped with 24 high-powered IR LEDs that won't emit a visible flash that's known to spook cautious wildlife. Set up is fast and easy, thanks to a simple, digital screen interface. And, it accepts up to a 32GB SD memory card, so it can easily store several months worth of photos and video. Plus, it comes with Cuddeback's exclusive slide on/off GeniusTM bracket for fast, easy installation and removal.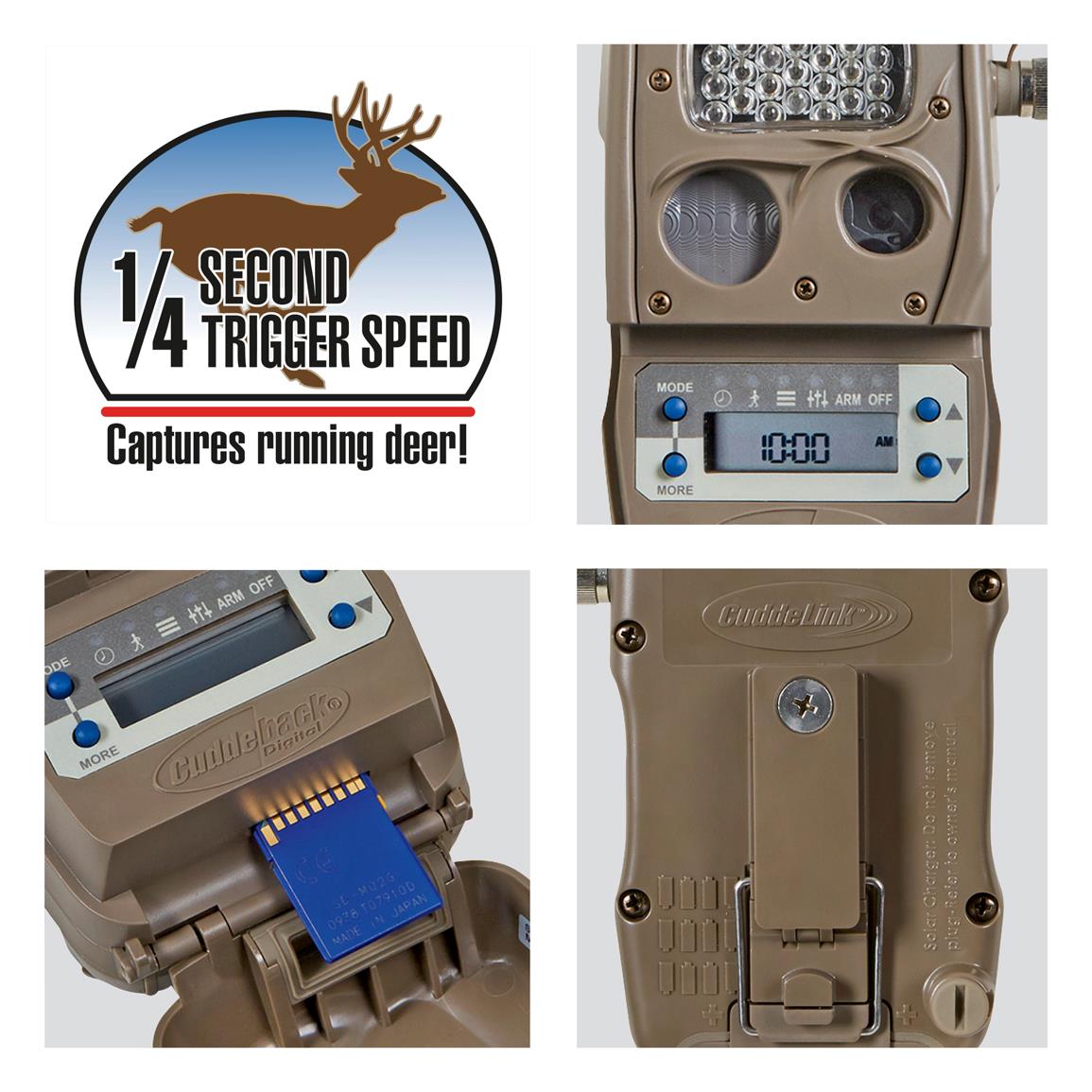 The results speak for themselves.
A trail camera is only as good as the images and video it produces. Finding only near misses, partial photos and blurred action is frustrating, especially when you need to travel long distances to check your cameras. CuddeLink cameras, with their super-fast shutter speed, fast recovery time and revolutionary networking capability, make checking your game cams more exciting than ever. They save you time, keep you out of the woods, and capture breathtaking images you'll be eager to share.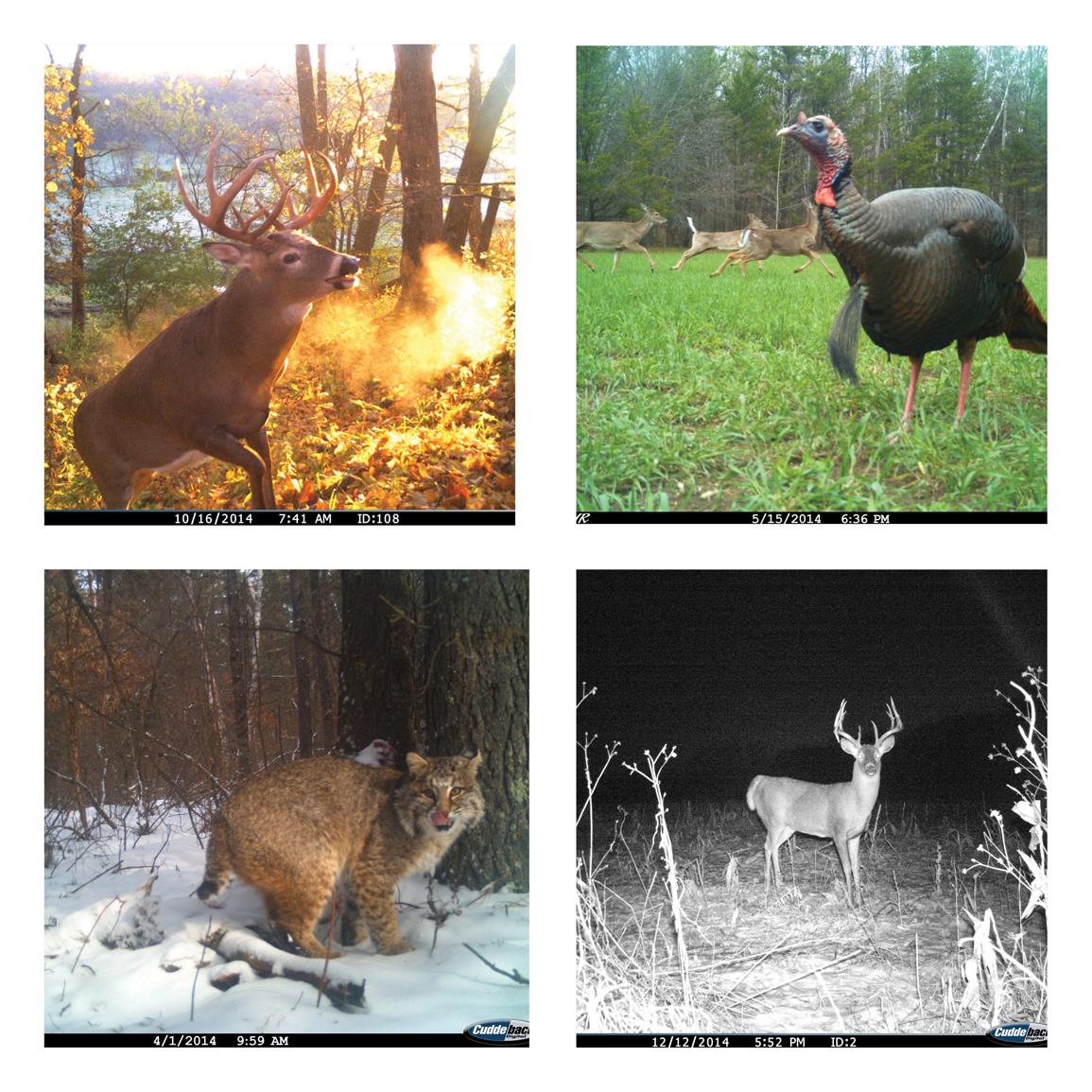 Features & Benefits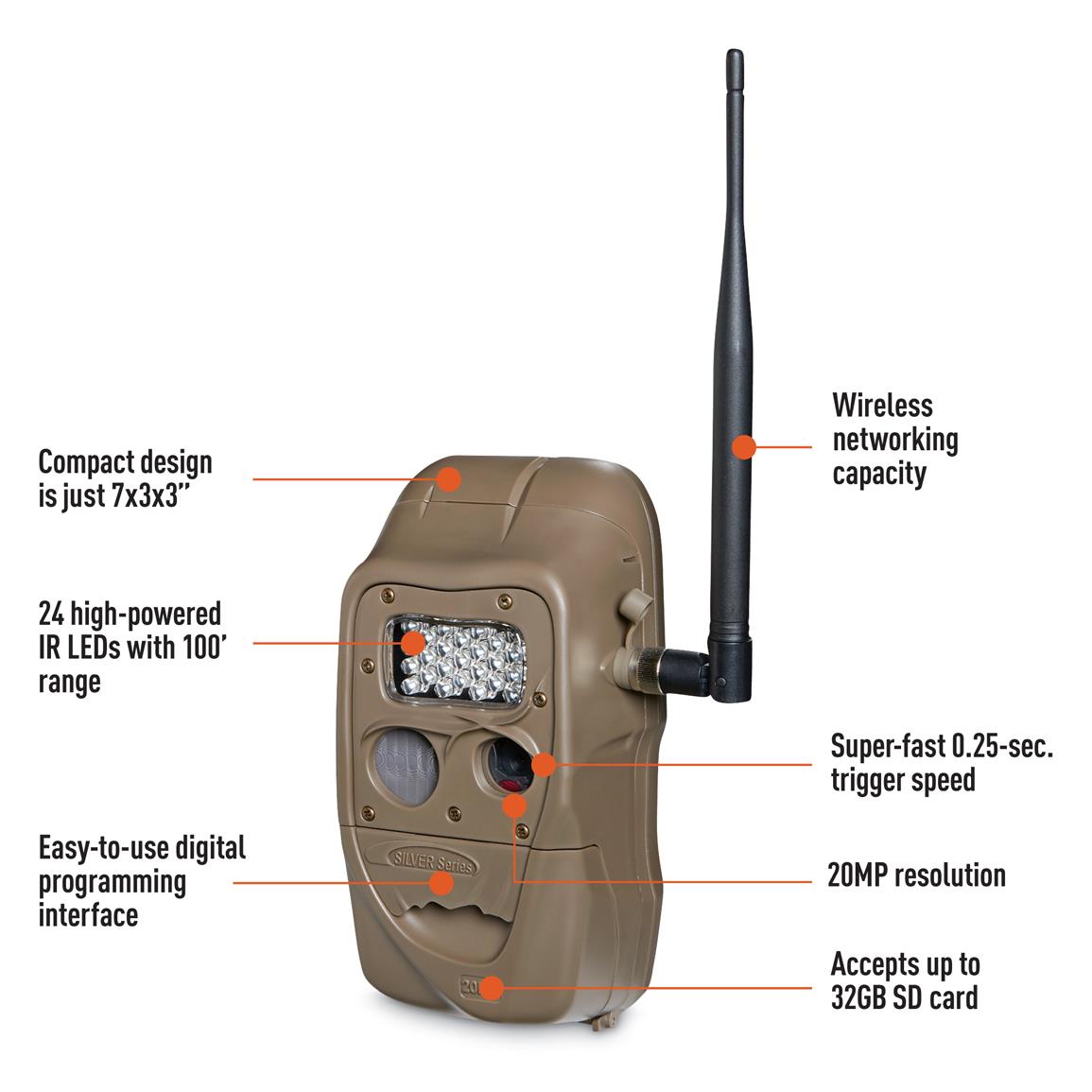 Takes high-quality 20MP photos
Records HD video up to 30 seconds
24 high-powered IR LEDs with 100′ range
Rapid 0.25-second trigger speed
1-2 second recovery speed
1 second to 60 minute camera delay
Burst mode with 1-5 images per triggering
Timelapse mode (1 second to 60 minutes)
Day/Night modes allow for separate delays, timelapse, burst mode, etc.
Date/Time/Moon Phase/Cam ID stamp on each image
EZ, Advanced, and Surveillance modes
16:9 HD or 4:3 full-size aspect ratio
Accepts up to a 32GB SD memory card (not included)
True 6 month battery life — up to 10,000 photos
Runs on (4) D batteries (not included)
Can be used with CuddeLink Home units 705926 or 705925 (sold separately)