The Emerson Super Commander is essentially the classic Emerson Commander on steroids! It has a total overall length of  9.5 in length.  You will feel like you are carrying a small, folding sword right in your pocket. The Super Commander features a beautiful recurve blade paired with our patented Emerson Wave Feature. The Award Winning Commander blade features curves that are meant to compliment the natural movement and flow of hand to hand combat.
The Emerson model called the "Commander" typifies the very efficient style of blade shape called the re-curve. Re-curve blades use a conventional V grind and a blade shape that resembles an S-curve along the cutting edge. The first advantage of the re-curve blade is that the blade's cutting edge is longer than the blade itself. If you were to lay a string along the edge, it would be longer than the blade.
The longer  edge simply means more cutting surface. Secondly, because of the curve, material is drawn along and into the concave portion of the blade (the inward curve), giving great leverage when cutting cord, clothing or webbing. Thirdly, the convex portion of the blade (the outward curve) called the belly, concentrates the force of cutting or slashing on the front end, creating a cutting curve that cuts remarkably well with a minimum force.  Also because of this upswept curve it is delicate enough to skin large game with ease. See why the Emerson Commander has earned its name as a true Emerson classic.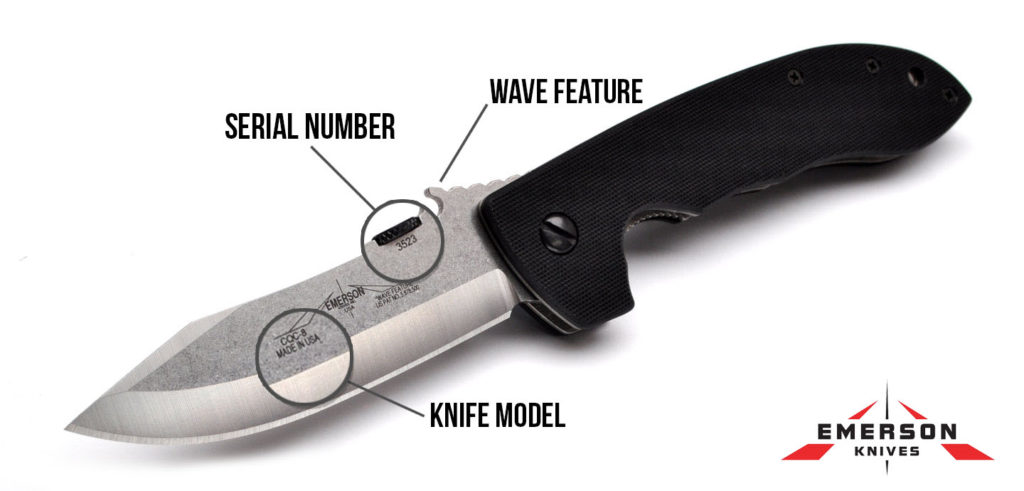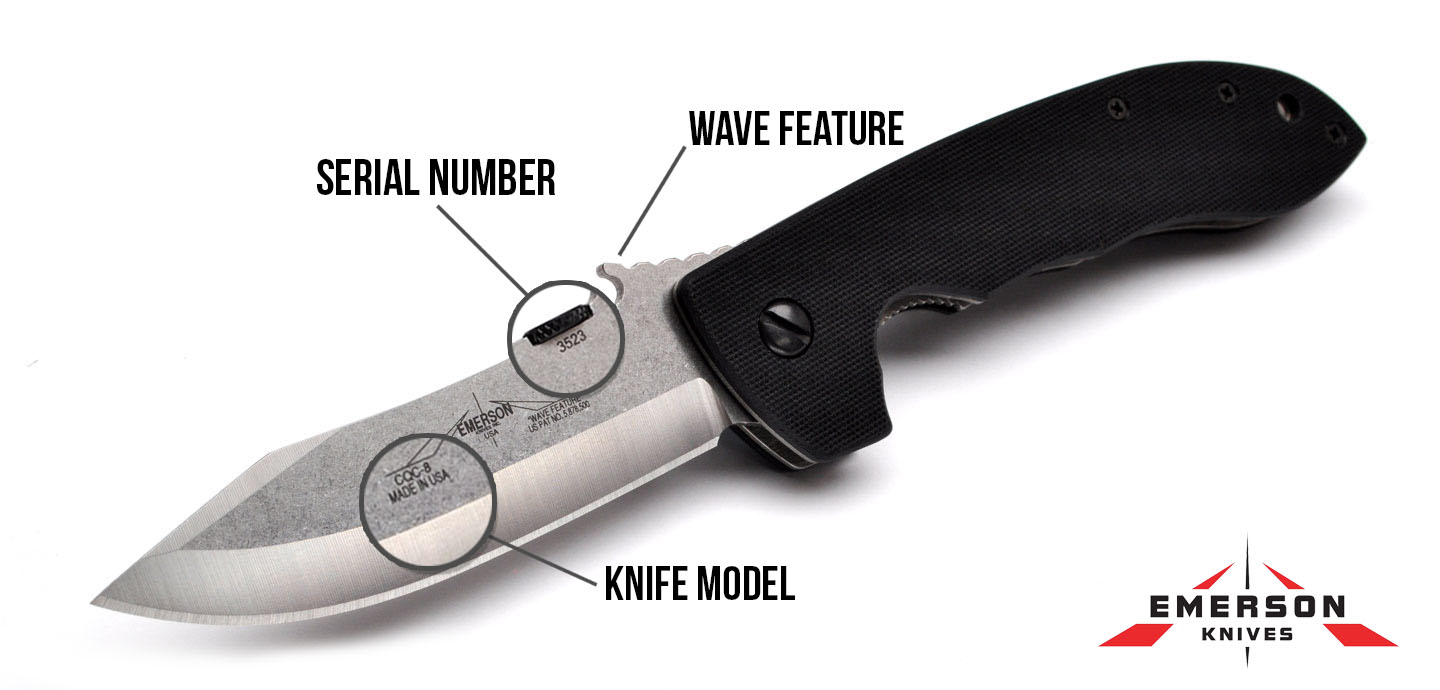 HOW TO USE THE WAVE FEATURE
An important part of knowing the anatomy of an Emerson Knife is knowing how to utilize it. Using the  patented Emerson Wave Feature correctly, you can deploy the knife out of pocket rapidly. It takes some practice to master. See how it's done in the video above.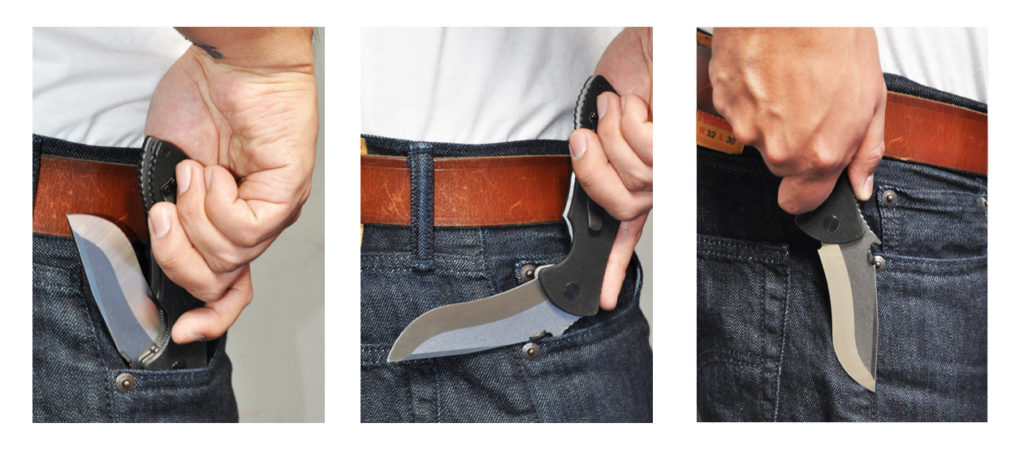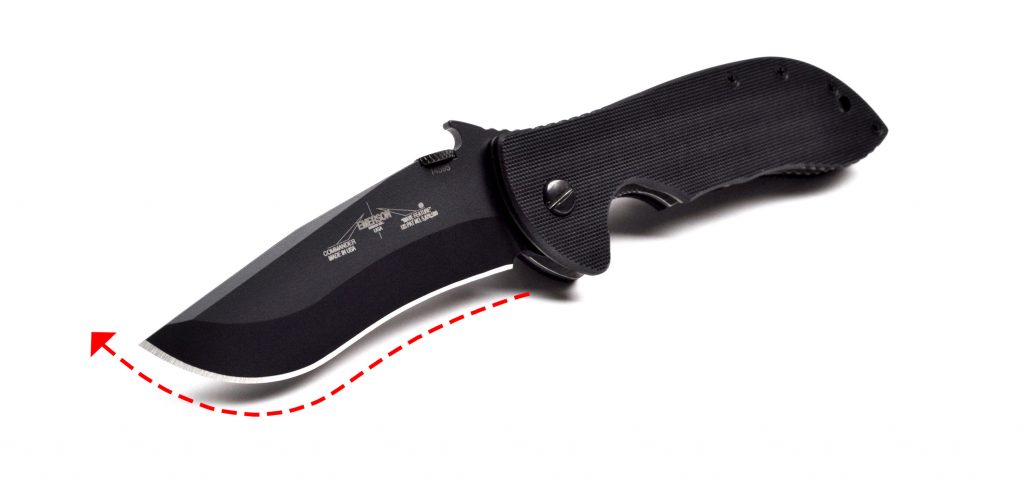 The recurve blade is most commonly associated with the Emerson Commander. Starting from the rear of the cutting edge, it arcs upwards, then downwards. Lastly, it swoops elegantly upwards to the tip.
Fun Fact: The Emerson Commander was the recipient of the Knife of the Year award at the annual Blade Show in Atlanta!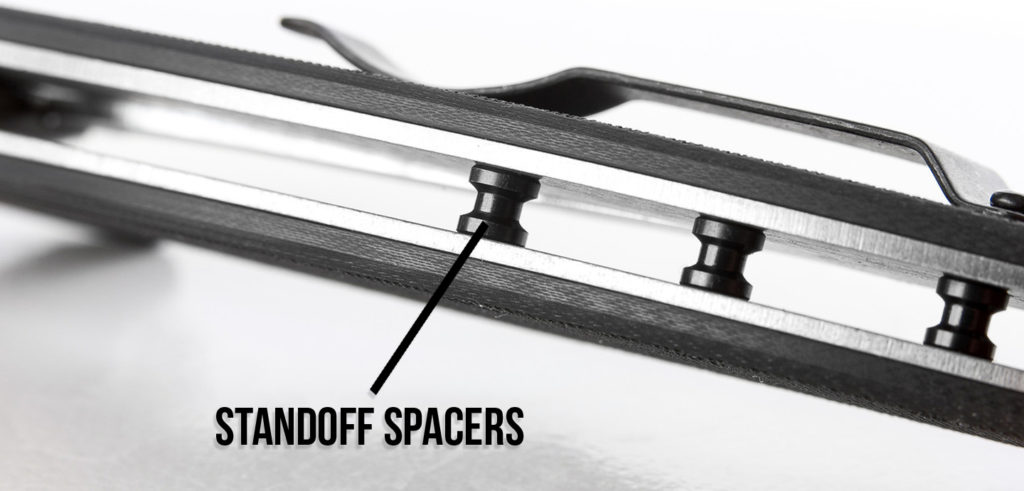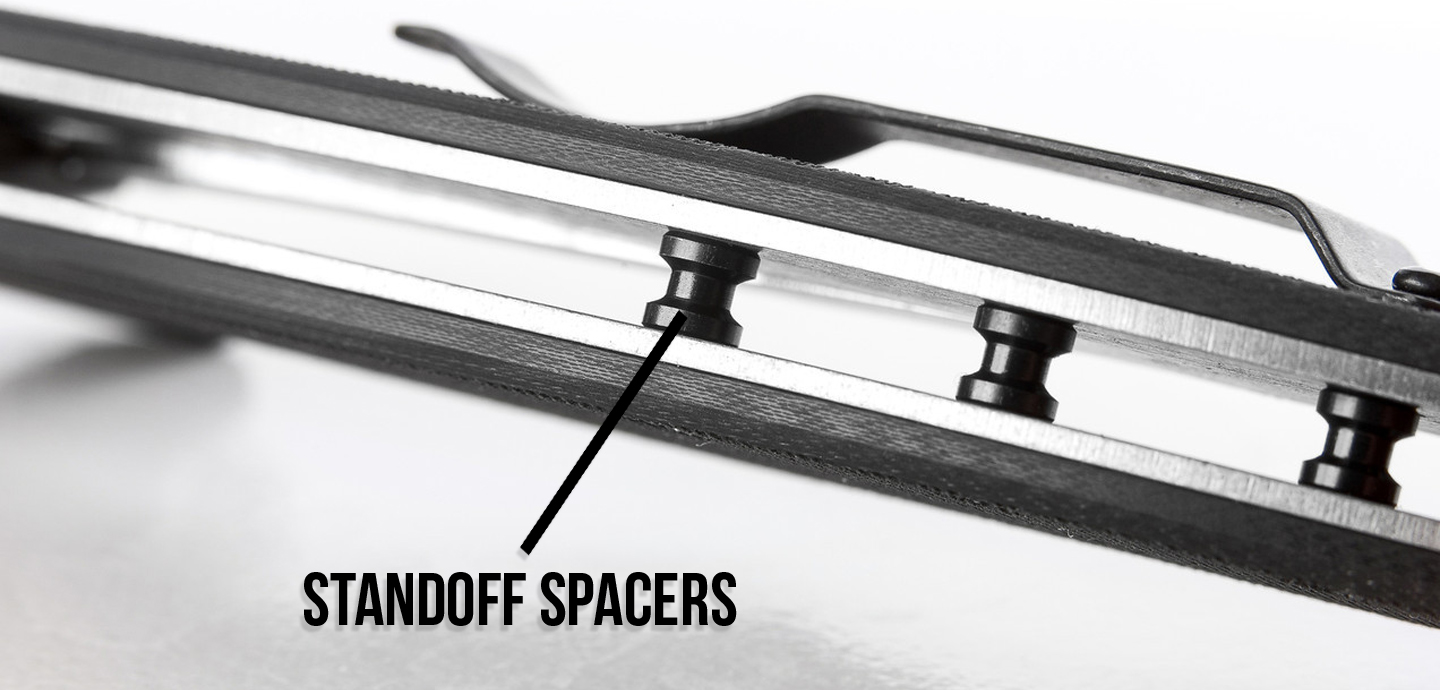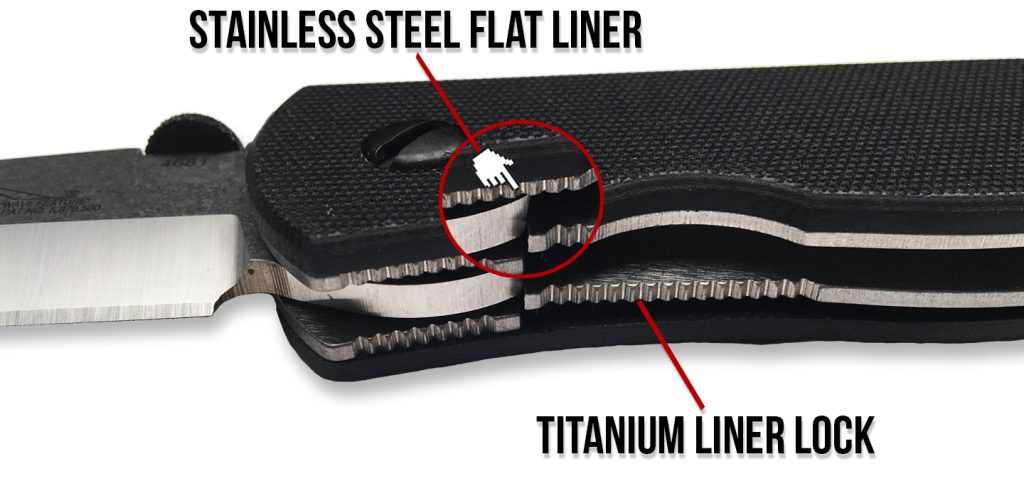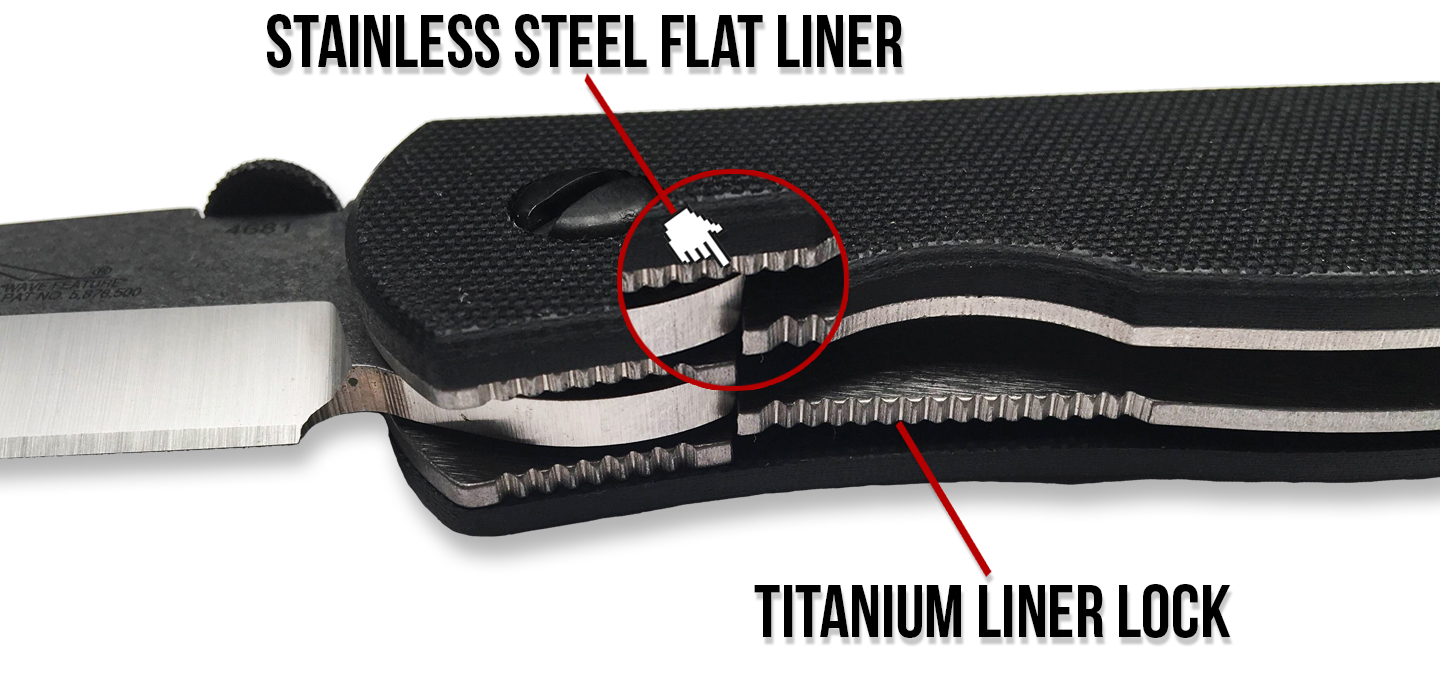 Standoff Spacers have been standard on all Emerson Knife models since 2014. Any knife ordered from our site from that year will receive one of these models.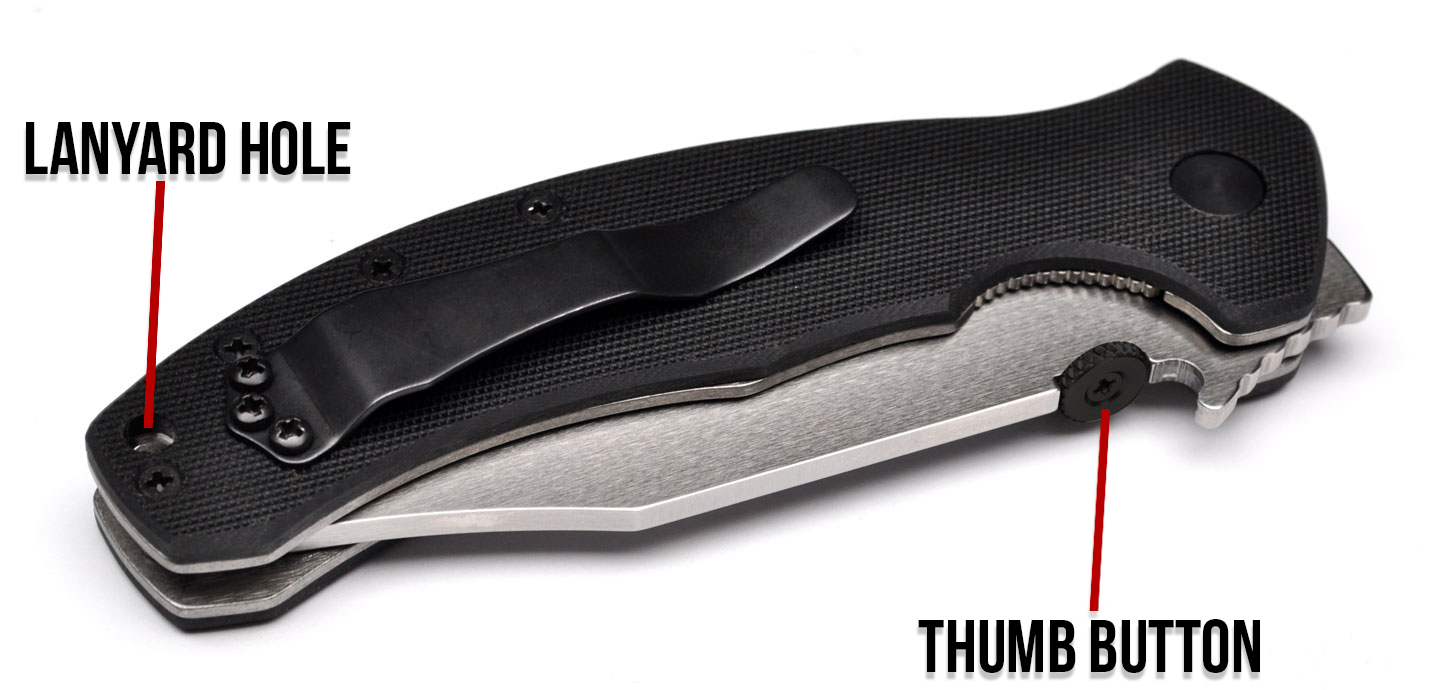 Lanyard Holes serve one purpose: attaching a paracord lanyard if you choose to get one. We get asked that question quite a lot!
The Thumb Button is there so that you may open the knife single handedly . Specifically with your thumb. Some people are naturals at it and some have to learn. Either way, it's very useful.